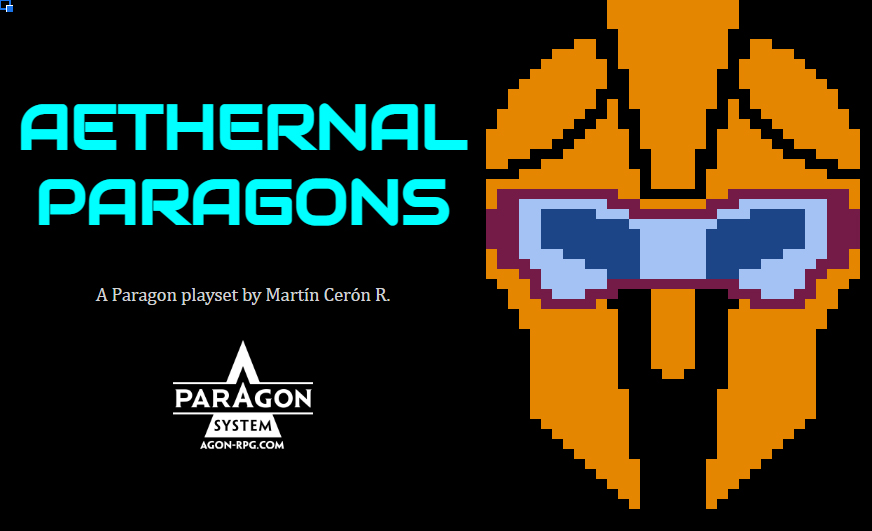 Aethernal Paragons
In the year 2069, real life sucks, so most human activity takes place in the Metaverse, an evolution of the internet integrating both virtual and augmented reality. Within this digital realm, people escape to the myriad of worlds provided by the popular VRMMORPG Aethernal Paragons.
Aethernal Paragons is a Paragon playset inspired by works such as Ready Player One, Sword Art Online and modern MMOs. The players take on the role of VR gaming Avatars, characters capable of taking on any challenge imaginable using their CRPG-based skills.
These Avatars are designed to blend easily into any setting, so players can take their characters into the "Islands" of any other Paragon playset they wish. This allows the game to have episodic adventures with the ability to change themes on the fly, even within the same session.
Download
Click download now to get access to the following files:
Aethernal Paragons - character sheet